A book for our friends, our country, our leaders, our time.
"The first time you share tea with a Balti, you are a stranger. The second time you take tea, you are an honored guest. The third time you share a cup of tea, you become part of the family," Mortenson recalls Haji Ali as saying.
Buy it from Amazon using the link at threecupsoftea.com and the Central Asia Institute will get a small donation from your purchase.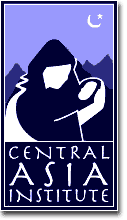 Warm Regards,
Michael